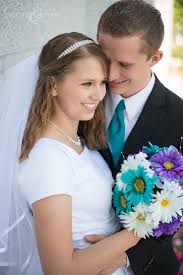 For most people a wedding will be a once in a lifetime experience, most women imagine their dream wedding from a young age. To make sure your wedding holds up to the title of a dream wedding there are a few secrets that you should know that will make your big day the best wedding ever.
Planning is essential
Planning a wedding can be one of the most stressful undertakings that you will ever have to go through, but all of your hard work and stress will be paid off with the result of a perfect wedding day. Planning is the key secret to a fantastic wedding day; there are many different things that you need to plan in order to make your wedding as perfect as it can be and we will cover these below.
Setting your budget
When it comes to planning your dream wedding then setting your budget is perhaps the most important part of the planning process. Knowing your budget from the very outset of your planning will determine other things later on such as wedding venue, wedding cars, wedding cake and the all-important wedding dress.
The size of your budget will heavily influence your options when it comes to your wedding, for example if you have a large or even unlimited budget then you may want to have an expensive horse and carriage to get the bride to the church. On the opposite side of the coin you may have a smaller budget or prefer to save your money and spend it on a bigger honeymoon, if this is the case you will need to be careful with what you spend on the other wedding items such as wedding cake and wedding dress. This is why setting your budget should be the very first thing that you set out when it comes to planning your wedding so that it is the best that you can imagine.
Guest List
With your budget in place you can now start compiling your guest list, start with the family of both the bride and groom and then extend that to family friends and then personal friends. Once you have completed your guest list you should stick to the finished list and avoid adding to it because once you start doing this the list will get longer and longer and this will only cause you more stress as well as making your wedding much more expensive.
Wedding Venue
Choosing the wedding location is a big decision so make sure both you and your partner sit down together and settle on a location and venue that you are both happy with. While one of you may be happy with a registry office and only 10 guests the other may want a big church wedding with all the bells and whistles or even a wedding abroad. One of the other important factors that you should take into consideration is that the venue that you have chosen is easily accessible to all of the guests that you have chosen to invite to your wedding.
Hire a Caterer
When it comes to feeding your guests at your wedding you will need to hire a caterer, some families may like to do all of the cooking themselves but this is hard work and certainly not a way of enjoying the most important day of your life. When it comes to choosing the caterer to use for your wedding you should base your decision on more than just the taste of their food, you need to ask them important questions such as how they will handle extra guests, do they provide plates and crockery or do they help set out the food at the reception area?
Once you are happy with your caterer then they should give you a menu for you to select from, knowing the guests on your guest list is particular useful at this time especially if you have guests that have special dietary requirements such as diabetics and coeliac so you can pick a menu that is suitable.
Find the Dress
Perhaps another of the biggest secrets to the best wedding day ever is getting the ideal wedding dress to walk down the aisle in on your big day. Most women have an idea on the type of wedding dress that they want since they have been dreaming of this day since they were a little girl, but looking through bridal magazines and websites online at different dress styles certainly won't hurt.
When it comes to hunting for your perfect wedding dress you should take one of your most trusted friends along with you especially to your fittings, they will be able to give you an honest and unbiased opinion on the dress that you choose. It goes without saying you should not take your groom to be with you when choosing the perfect wedding dress unless of course you like torturing the poor man.
So there we go some of the secrets to having the best wedding day ever, all of the stress and heartache that goes into the planning stages will be worth it when you both have a most enjoyable and memorable wedding.